Why you should recognise at work?
Find out why recognition plays such an important part in impacting challenges organisations face around attrition, culture and employee engagement.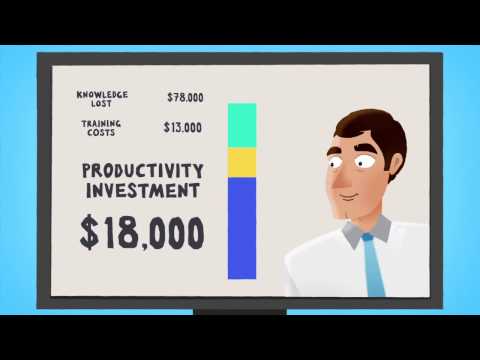 Gone are the days when managers only gave their staff a pat on the back and a couple of movie tickets for a job well done. The importance of adhoc and formal reward and recognition programs are an imperative driver for business success across all industries. People are people, and it's a fact that people perform better when they know their work is appreciated. An employee recognition program encompasses any reward program that is based on recognising people for their behaviours, and for reaching milestones (as opposed to performance or achievement related targets). Programs may take many forms but essentially they give you the opportunity to show your appreciation for the behaviours you want to see more of such as:
Reaching specific targets
Alignment to company values
Milestone - length of service, birthdays, marriages, retirement
Show genuine thanks and appreciation
Christmas and special occasion gifts
What type of recognition do employees want?
For more than 56% of all respondents, the best reward that an employer could give for a job well done is a fun thing to do, with a dinner for two (at over 17%) trailing far behind in second place. The five least popular rewards were in order: desk accessories (0.1%), flowers (0.4%), CD/DVD vouchers (1.4%), movie vouchers (1.6%) and food hampers (1.7%).
To be effective, how should recognition be delivered?
Positive – Comments must always be postive and upbeat
Immediate – The closer the recognition to the actual performance the better
Close – Recognition is best presented in the employee's work environment among peers
Specific – A great presentation is a time to point out specific behaviours that reinforce key values
Shared – Typically, recognition comes from the top down; however, recognition that means the most, often comes from peers who best understand the circumstances surrounding the employee's performance
OC Tanner, Sourced from www.carrots.com, December 2008
Why do you need a Recognition Program?
"Companies that utilised an effective employee recognition program enjoyed a 109% three-year median return to shareholders vs a 52% return for those companies that did not."
Watson Wyatt Study of 3 million employees, as quoted in Forbes magazine
What role do leaders play in successful Recognition Programs?
"Recognition programs won't work if they aren't fundamentally built into the fabric of who you are as an organisation. Leadership teams can't pass out a binder of expectations and expect the field organisation to simply execute because the CEO said it's important. The leadership team needs to be completely aligned and model the behaviour themselves if they expect success."
John Berisford, Senior VP and Chief People Officer, The Pepsi Bottling Group